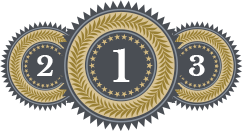 World Wide Immigration Services has been serving our community since the year 2000. We are family focused and understand the importance of starting new beginnings. We have helped hundreds of satisfied clients with there immigration process until they are granted citizenship. We pride our self in our commitment to each individual and our ability to create a professional and personal bond in order to help you succeed. We have served immigration to Canada from Toronto locally and abroad in many other countries which helps us understand the social issues facing transitions which helps us understand you better. We work directly with you in order to create a customized solution that can help you succeed in the transition from abroad.
Masoud Feiz
Director
At World Wide Immigration Services we hope to be able to connect your family with all the tools required in order to successfully immigrate to Canada with your family. We believe that all families should not be separated and we work hard to ensure your entire family can have a new beginning in a glorious land. We assure you that we will do all that is in our power in order to help make the transition for you and your family fast and smooth so you can grow and start a new beginning in a land of promise.
OUR SERVICES
Family Sponsorship
World Wide Immigration Services Inc. understands the importance of family being together.
Investor Program
he Business Immigration Program allows investors, entrepreneurs, and self-employed people.
Express Entry
A new selection system for Canadian immigration, the Express Entry is aimed at selecting skilled workers.
Provincial Nominee Program
Canada is a vast country with numerous opportunities to explore and settle into as a new immigrant.